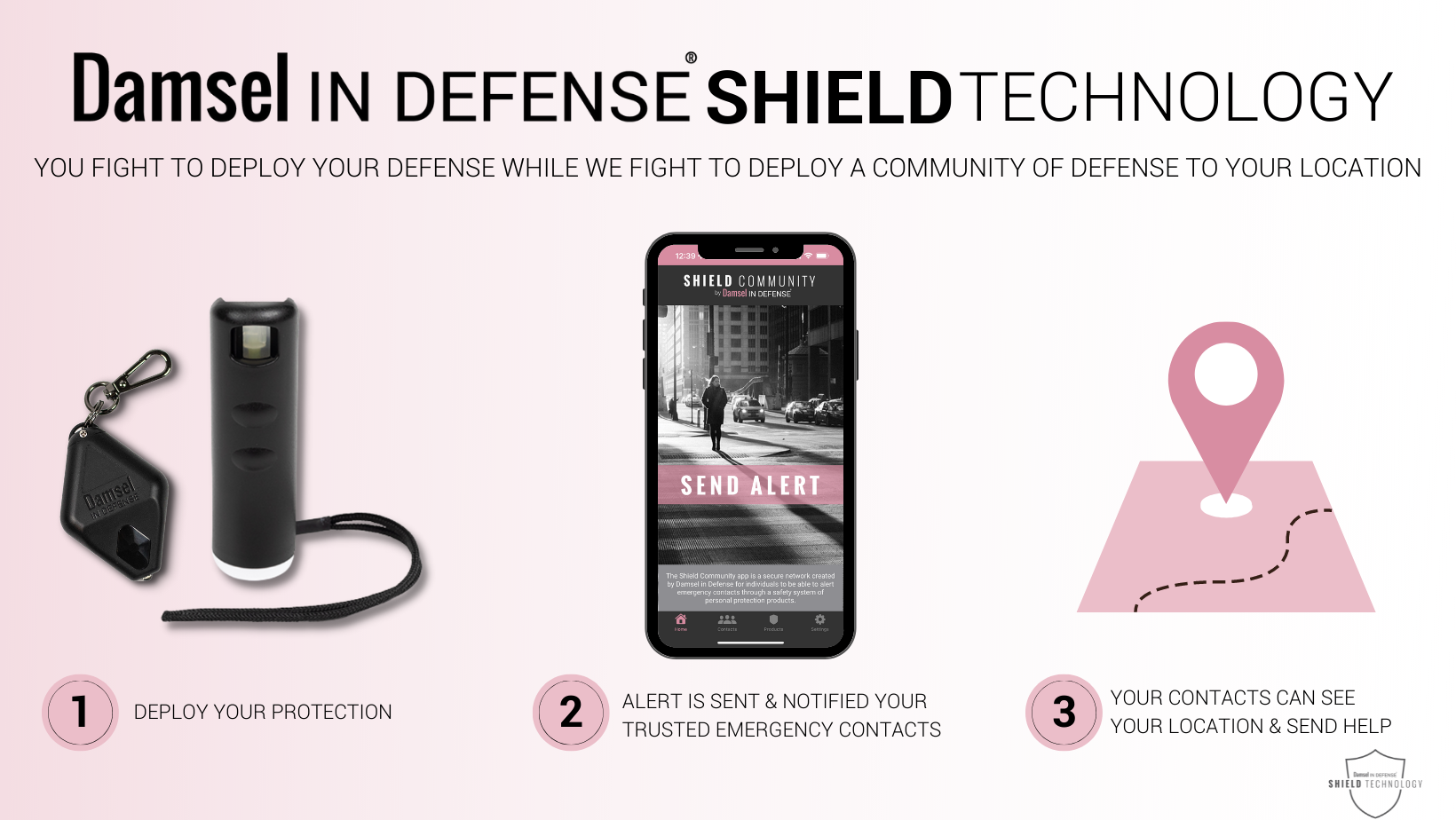 What if you could send an immediate alert to your family or loved ones that you were in trouble or in an emergency situation with just the click of a button?  What if your contacts could be automatically notified when you deployed your self-defense products and they were sent your location coordinates? Well, that is all now possible with Damsel in Defense's proprietary Shield Technology.
Damsel in Defense, a Boise owned and operated company created The Shield Community This patent pending technology gives you an added layer of security while carrying your protection products. When you deploy the product, its integrated Bluetooth technology reaches out and communicates with Damsel's own Shield Community App that your product has been used, or that an emergency situation is taking place. Once configured, the Shield Community App automatically sends text messages to your specified contacts with the current GPS location of your mobile device and continues to do so until you confirm that there is no longer an emergency. The Shield Community App is available for free on Google Play and the App Store.
In a world where communication is immediate, why shouldn't a call for help be immediate as well.  This technology makes that possible and gives you an added layer of security as well as contributing to your peace of mind.